Monthly "Spark of Joy" Illustrations: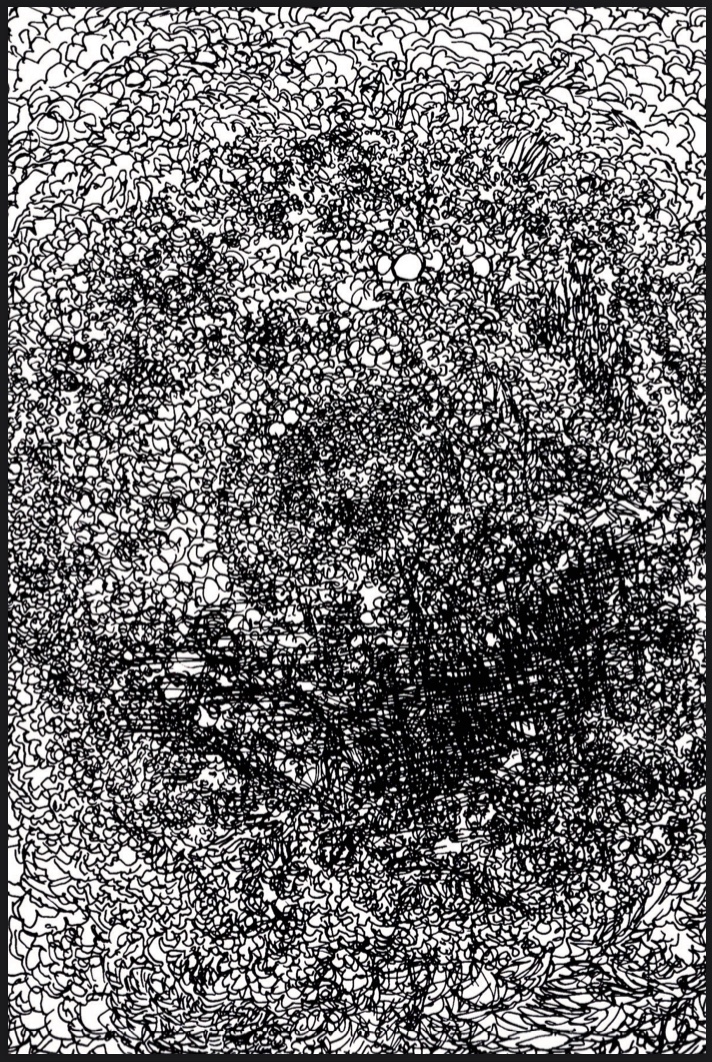 It is July and the pandemic and quarantine continue. I, like so many of you, am searching for some mental health help. One way in which I find peace of mind and a time for meditation is through these sort of "Automatic Drawings". This type of drawing, letting the mind wander and the hand move more subconsciously, came to be called "Automatic Drawings" by the Surrealists. It is my process to let thoughts come and go without judgement.
June's "Spark of Joy" is an illustration that inspired an acrylic painting. The Whispy Winds remind me of the excitement to see the mountains coming into view as you leave the plains behind you. This feeling of wonder and amazement is a rush and reminds me why Montana is the "Big Sky" state.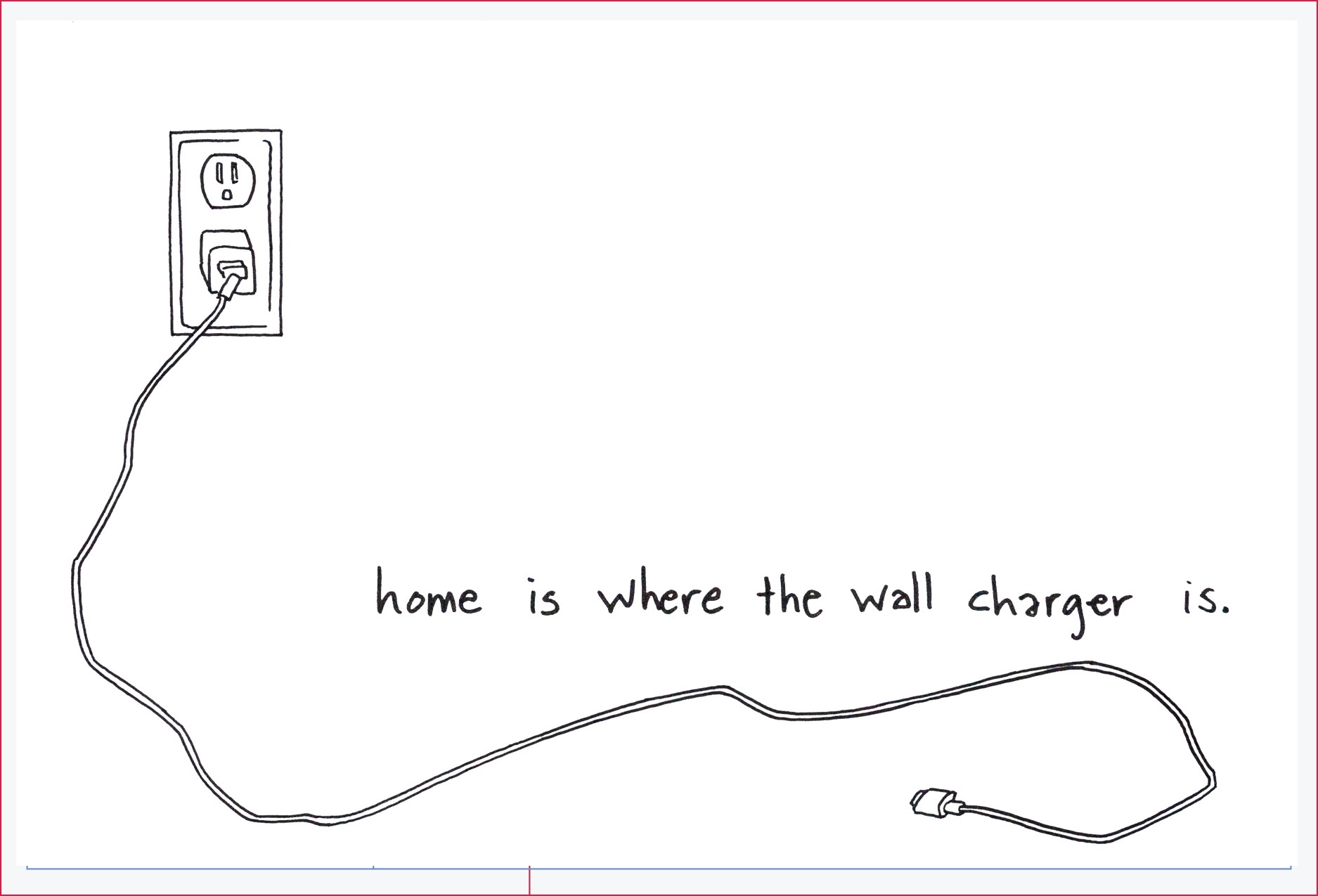 Sometimes I think I am pretty smart 😉 This months May "Spark of Joy" is an idea that's been hanging around with me for quite sometime. Some of you may even remember a digital version I did some years ago. Inspired by a conversation with my Grandmother at the kitchen table late one night. I asked, "What sort of things do you see different for my generation?" She answered, "You people are moving all the time. I have to use a pencil in my address book anymore because there's no more space for you."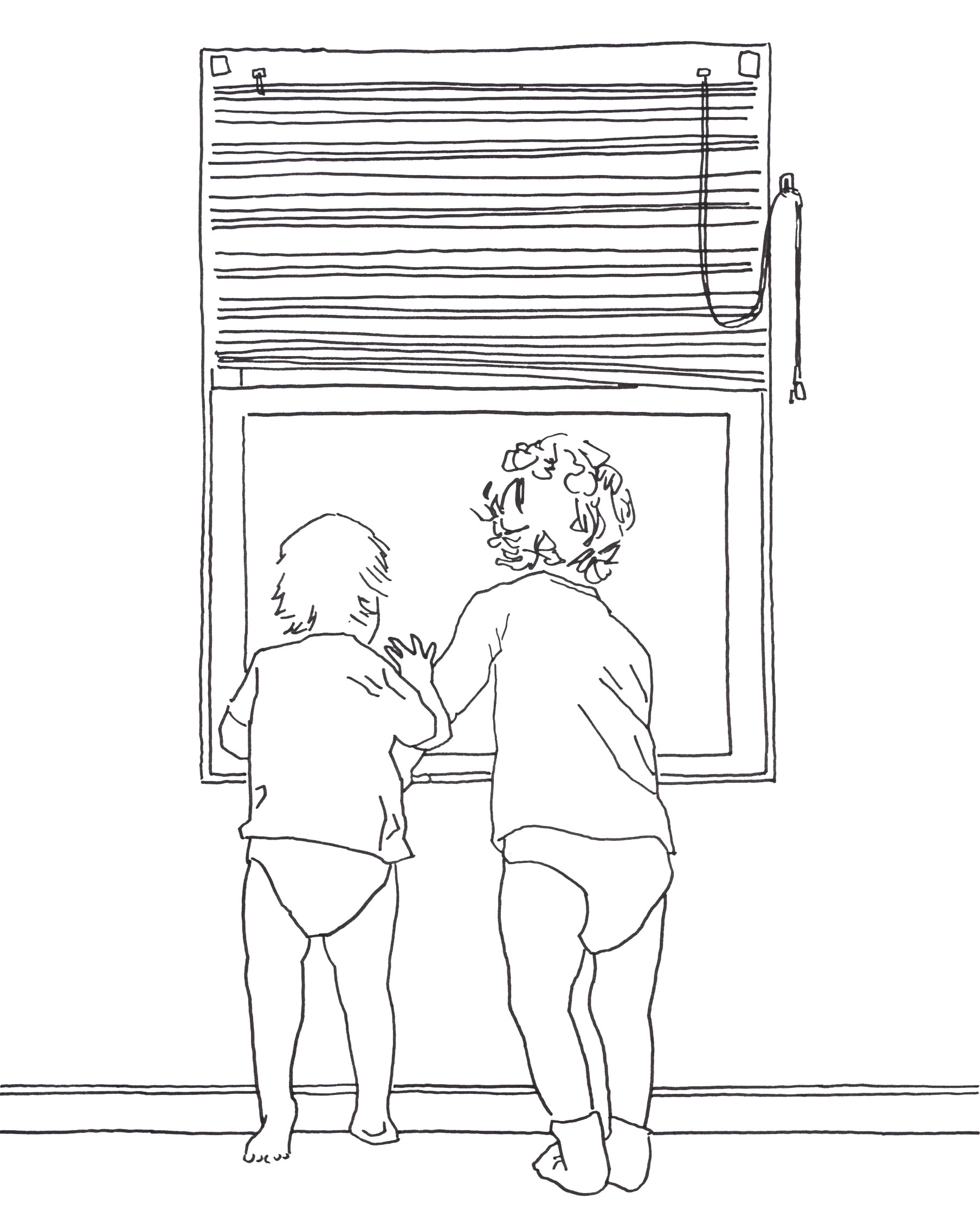 April's "Spark of Joy" illustration is entitled What's Out There? and is inspired by the COVID-19 quarantine and spring fever. Two young children waiting to get out!
The March "Spark of Joy" postcard features the Uptown Camel. This camel with the rainbow hair and I don't give a spit attitude came to me when I was living in Uptown Mpls. Uptown Camel might have been the original spark for this project as i always saw it in b/w with colored rainbow hair – perfectly setting the tone for this illustrated project. I love Uptown Camel. Celebrate our diversity!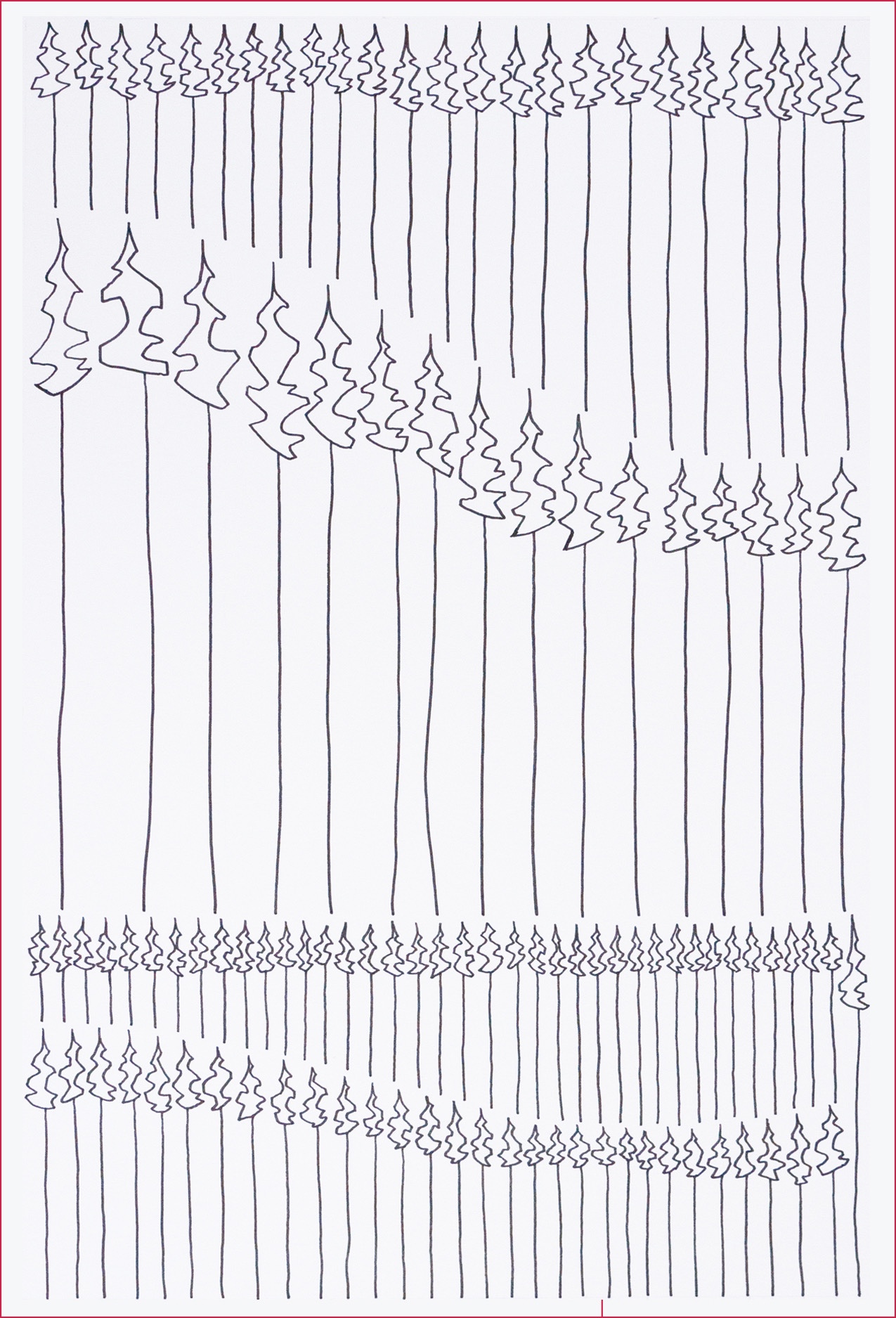 February's "Spark of Joy" postcard are these trees that I love drawing. The trees create a pattern and rhythm for a unique flow to this illustration.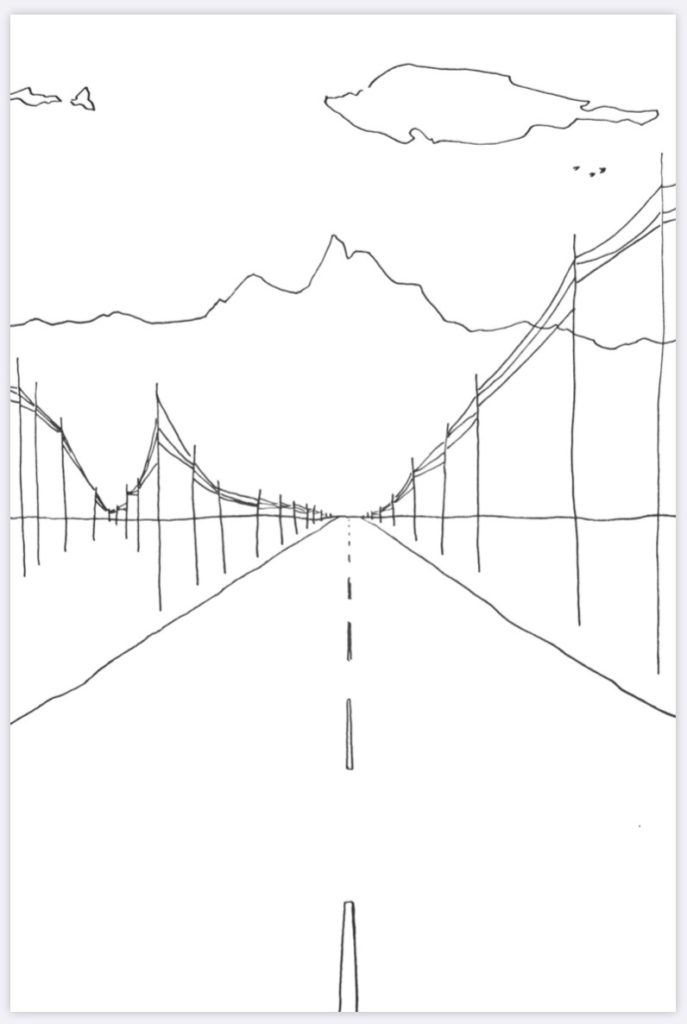 January's illustration The Road Through. Inspired by a conversation with a creative juggernaut and friend who passed 5 years ago. We were talking about the beauty of the mountains and rivers (while eating burgers at a Red Robbin's) and my friend surprised me by asking the question why we build roads through instead of around beautiful spaces?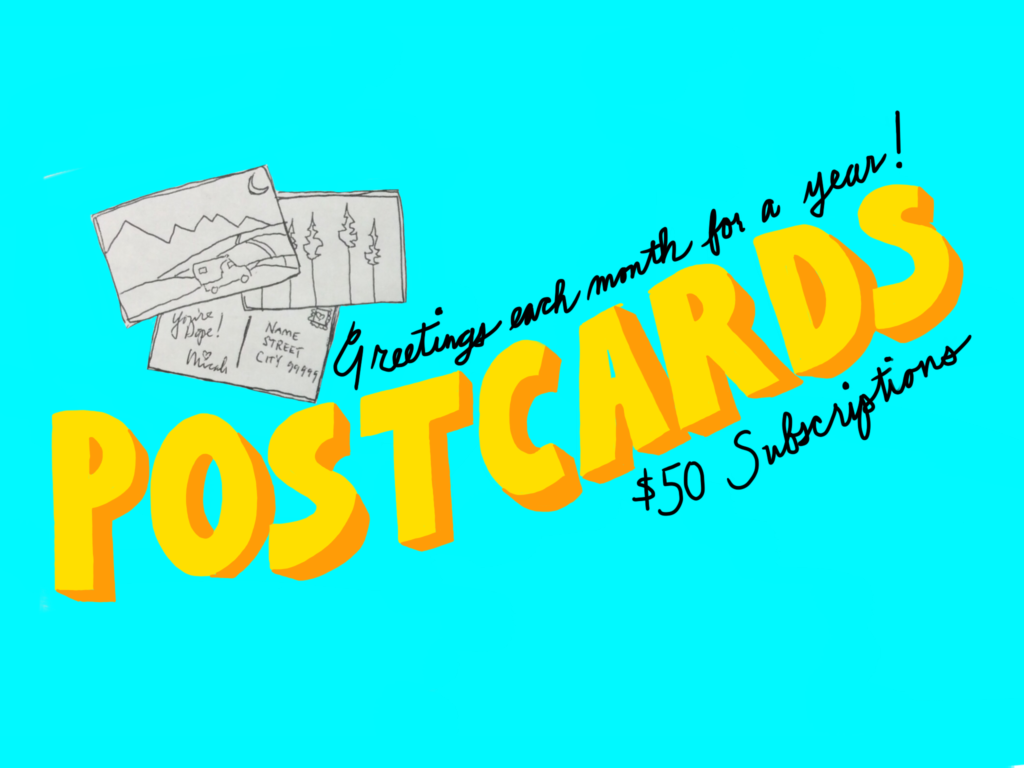 Who doesn't love to get a postcard with a handwritten note? No matter how simple, absurd or cheap – mail with handwritten words on it for you can be a #sparkofjoy for your day, week or an entire month and beyond 🙂 !!!
The physical act of illustrating something that I love and sharing it with you in the form of a postcard is something that I look forward to completing each month of 2020 🙂