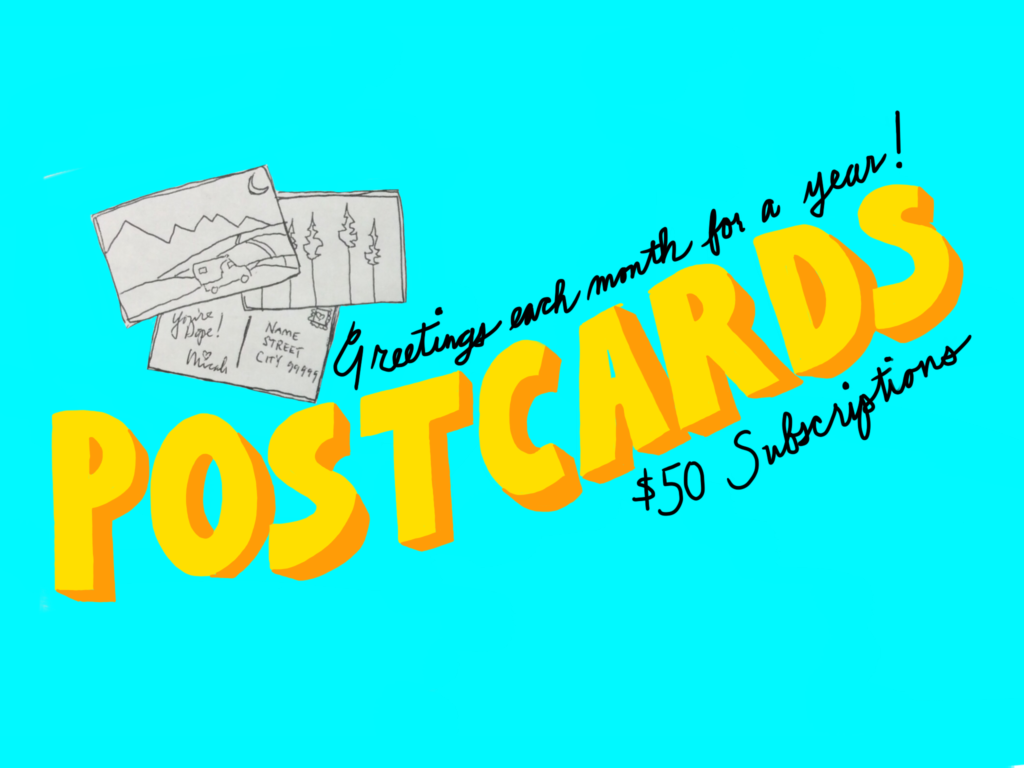 Who doesn't love to get a postcard with a handwritten note, no matter how simple, absurd or cheap – mail with handwritten words on it for you can be a #sparkofjoy for your day, week or an entire month and beyond 🙂 !!!
The physical act of illustrating something that I love and sharing it with you in the form of a postcard is something that I look forward to completing each month of 2020 🙂
Here's January's illustration The Road Through. Inspired by a conversation with a creative juggernaut and friend who passed 5 years ago. We were talking about the beauty of the mountains and rivers (while eating burgers at a Red Robbin's) and my friend surprised me by asking the question why we build roads through instead of around beautiful spaces?